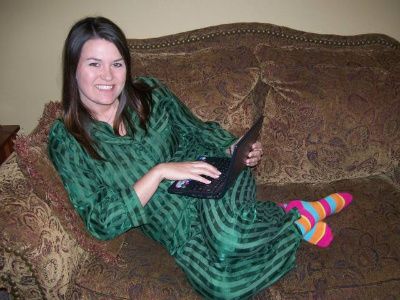 I am a divorced work-at-home mom of four in a small town in Nebraska (read 25 more things about me). I have a Bachelor's Degree in Business, which taught me absolutely nothing about computers, let alone websites! But I did learn about marketing, networking, accounting, and such…Being an avid coupon clipper and thrifty shopper, I started ShoppingBookmarks.com in 1999 as a mere hobby. My hobby became even more fun when companies starting paying me to promote their deals and freebies through affiliate marketing! I have now expanded my portfolio of websites and share my expertise through consulting. I have even founded my own internet marketing company, Key Internet Marketing, Inc. (acronym KIM
) and went on to win the Affiliate Marketing Legend Pinnacle Award.
I have had hundreds people ask me how they, too, can "work in their pajamas" in the comfort of their home. So, I created this site to help others find their niche in the work-at-home market. If you already have a work-at-home business/website, I also list resources to market your venture.