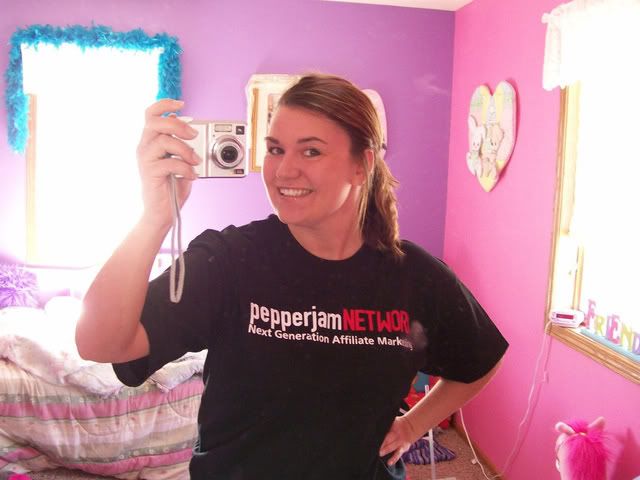 Today's t-shirt is courtesy of the Pepperjam Network – the newest network made for affiliates by affiliates and offering "next generation affiliate marketing" with Web 2.0 technology.  Check 'em out, and thanks for the shirt!
As for the picture, my photographer is still at school, so I decided to venture into her messy room and take a shot of myself with my digicam in her mirrored closet doors.  I thought it was a great idea until I realized the image (and thus the words on the shirt) were backwards.  Luckily, Photobucket lets you "flip" images, and wallah – here we are.
With video ads technology creeping up faster than I can produce, I finally made my first video blog yesterday.  Eventually I hope to incorporate my own videos into this blog as well. But I think I will invest in a new video cam and tripod first.
Please follow and like us: