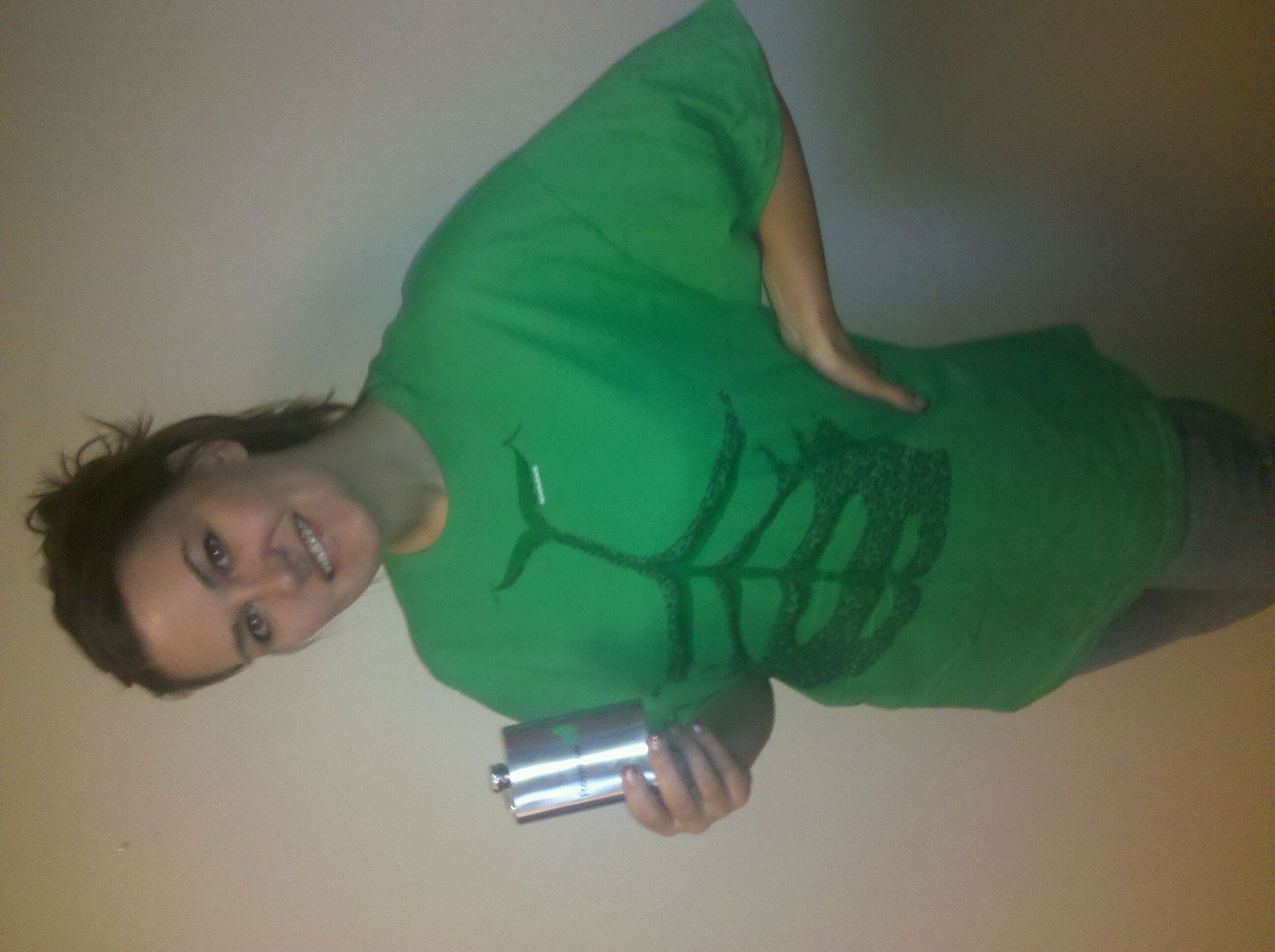 The law of attraction works in mysterious ways.  In fact, I often forget about attracting things until I find proof later on that I did in fact manifest those dreams.
Prime example: I wrote a blog post back in January 2007 casually saying I would love to go to London.  Turns out I went to London later that year.

Another example: I wrote a different blog post stating that I wanted a red Dodge Journey.  And guess what I'm driving now? You guessed it.
So today's free shirt is yet another example. How you ask? Well, my daughter plays soccer for Norfolk Express.  Their colors are kelly green.  My IZEA tshirt was the only green tshirt I owned.  Living in Bluejay country and the Husker state, almost all the tshirts for sale here are either royal blue or red. So I subliminally wished I had more green tshirts to wear to my daughter's soccer games.
And look what I got in the mail this week: Not one, but TWO kelly green tshirts (plus a flask (!?) and some pens to boot) from Revenue Ads Network.  I did apply to be an affiliate for their CPA network so I could write about their offers, but I received this "Dear Kim" rejection email:
I regret to inform you that we have chosen to deny your application to participate in the RevenueAds Network Affiliate program at this time.
Nice, eh? Especially when they asked me to promote them. But I'll still give them a link out because I like the swag.

Anyway, I have several other examples how the Law of Attraction has worked in my life (both good and bad). I'm living proof that one must be careful for what you wish for!