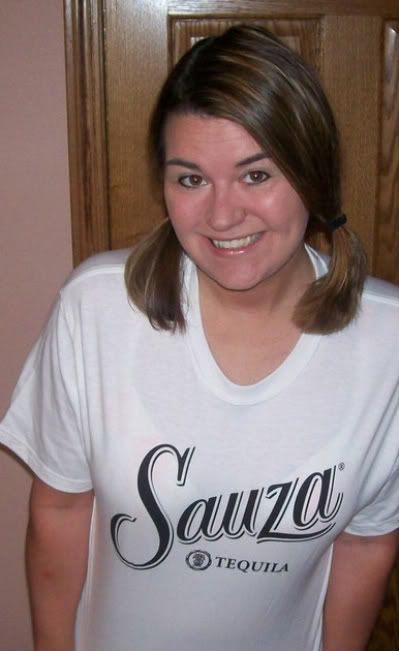 Today's Tshirt is brought to you by Sauza Tequila! Click on the link for some nice background music while you read on.
I've never been a big fan of tequila.  I prefer daiquiris over margaritas, but this last weekend I think I discovered my new favorite shot that involves Tequila Rose and butterscotch schnapps (the recipe name is inappropriate for this blog).
Anyhoo, Sauza Tequila is also the maker of Hornitos.  If you haven't seen the billboards for this, then you live in a more remote area than I do!  I should probably now show my gratitude for the tshirt by test-tasting some Sauza Tequila… let's just hope tequila doesn't make my clothes fall off. 
Off to the Pierce County Fair now…
Want me to wear your shirt in exchange for some free link love? 
Send to: Kim Rowley, Key Internet Marketing, Inc., PO Box 12, Pierce NE 68767-0012