Disclosure: This post may contain affiliate links, meaning we get a commission if you decide to make a purchase through our links, at no cost to you. Please read our disclosure for more info.
Last Updated on January 24, 2017 by Work In My Pajamas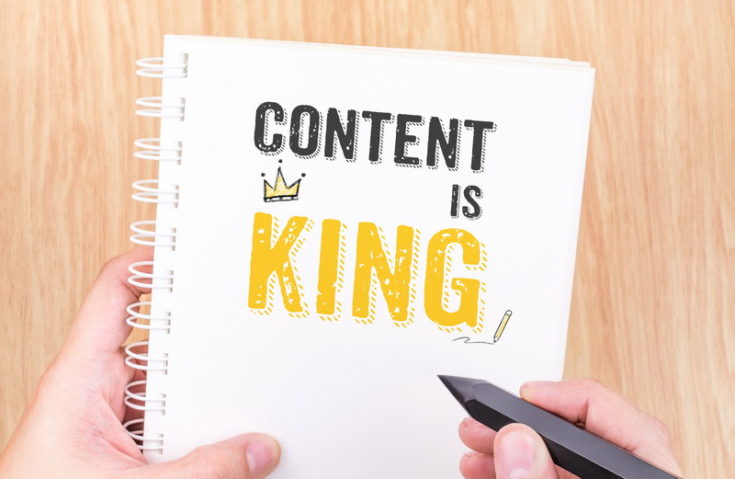 There is an ongoing conundrum for small businesses attempting to take advantage of content marketing to better compete. The conundrum is experienced when a company finds itself caught between producing content in-house and hiring a content creation firm. Both strategies have their pros and cons, and both can be equally positive or negative.
Most of the time, it's far better for a business to contract out website copywriting and content creation to a company that specialises in it. This leads us to the conundrum: trying to get the best possible content from the contractor without having to put excessive company resources into it. It's something few small businesses master quickly and effectively.
Connotations.co.uk, a British Edinburgh-based firm offering a variety of content creation and copywriting services, has plenty of experience providing high-quality content for companies across Europe and North America. Company staff recommend three simple tweaks to improve web content quality for any company that is contracting with a content creator:
Be Specific about What You Want
Contracting website copywriting to a company like Connotations can be financially beneficial, but only if work can be turned around and delivered fairly quickly. That can't happen if work gets sent back multiple times for revisions. What must be understood is that most revisions can be avoided if those who order content are very specific about what they want.
If your instructions to the content firm and its writers consist of nothing but a few keywords, you have to be willing to accept whatever comes back – within reason. If you want a piece detailing a specific topic, that must be included in the order. The same goes for content that deals with certain topics from a unique angle. The more specific you can be in your order instructions, the more quickly the finished product can be delivered.
Allow Writers to Do What They Do Best
Content creation can be slowed down, and made more expensive, by not allowing writers to do what they do best. The reality is that you have contracted with a website copywriting firm because your company has neither the resources nor the time to put into producing quality content. The company you contracted with has both. They also have writers who are experts in creativity; they are experts in communicating ideas through the written word.
Give writers the space they need to be creative. If you try to micromanage the content being produced for you, you'll end up making the process unnecessarily frustrating and expensive. And then you might just as well create the content yourself.
Stick with Content Standards
Many business executives either don't know or don't understand that content follows certain standards. For example, a legitimate press release is intended to communicate information separate from advertising. Using a press release as an extended advertisement rather than an announcement of company news not only violates those standards but it also risks punishment by search engines should it be discovered that the press release is not a true press release by defined standards.
Quality content requires that you stick to the standards. If your company is ordering a white paper, make sure it's a white paper and not an opinion piece. If you want a case study, make sure the data in that study is legitimate and not made up out of thin air. In other words, follow industry standards for every piece of content ordered.
Just these three tweaks can drastically improve the quality of your content. And when content quality is improved, traffic increases and conversion rates go up.