Disclosure: This post may contain affiliate links, meaning we get a commission if you decide to make a purchase through our links, at no cost to you. Please read our disclosure for more info.
Last Updated on December 14, 2019 by Work In My Pajamas
The old saying, "old is gold" certainly holds weight when it comes to advertising.
Advertising is at the core of marketing and has evolved incredibly since its inception. Today, there are so many forms of advertising, each with unique attributes.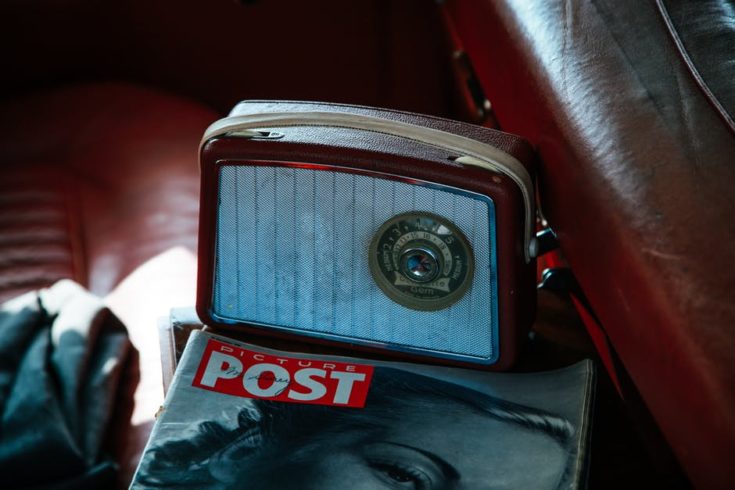 There are, however, some advertising techniques that have stood the test of time. These forms of advertising work as they did in the past or even better.
New isn't always necessarily better. Read on to find out about traditional advertising tactics that work miracles in the present. Maybe you can integrate them into your marketing operations.
21st-Century Advertising Tips
It doesn't hurt to borrow a leaf from traditional advertising. After all, the advertising techniques we use today borrow heavily from their predecessors. Here are a few traditional advertising tips for modern times.
1. In-Store Displays
Displays inside the store are a pretty effective method of advertising. Capitalize on the shoppers' curiosity and indecisiveness with an extravagant in-store display.
In-stores displays capture the customers' eyes as they approach the store. Tell them about your discounts, promotions, and deals as they peruse the store. In-store displays have worked from the 1800s to date.
The trick is to be creative with your in-store displays.  Make them bold, brilliant, and eye-catching. Don't overstuff words; be brief and precise with your wording.
Seek a partnership with local retail stores and get your in-store displays in these stores. Be creative with your displays and combine them with props logos or even a company mascot.
2. Word of Mouth
Advertising doesn't get more traditional than word of mouth. Advertising has its roots in word of mouth. Getting news of your products to customers through simple speech still works.
However, it's not as easy as just hollering your product's name in the streets. Adapt your word of mouth to the 21st century with social media.
Many guys still seek referrals when making a purchase. So your current customers might be your best marketing tool.  For instance, try pushing for Facebook recommendations from your customers.
Have online forums on various topics where customers can give their valuable insights. Of course, all discussions must center around your product. Closely monitor the forums to eliminate any mention of the competition.
Incorporate an audience interaction strategy with your marketing team. Have the team engage with potential customers and even perform demonstrations.
Make sure your branding is clear, and your engagement formula is clear and concise. In doing so, you'll ensure cohesion and a common engagement objective all through the marketing team.
3. Direct Mails
It's never a bad idea to shoot a few emails to potential customers. In the past, companies sent promotional content and even gifts to customers.
Borrowing from this traditional form comes email marketing. Not as expensive as traditional mail marketing but just as effective.
Send your customers a couple of promotional emails about discounts and offers. If you want to stand out from the competition, send them through snail mail.
Customers are more inclined to read direct mail than electronic messages. While they may peruse an email in two seconds, they'll read a physical letter or postcard more keenly.
There's something about direct mail that make customers feel special. Direct mail is a sure way to win your customers' hearts. Send them a lot of goodies, and they'll surely get the word around.
Have an edge over your competition with direct mails. Everyone does email these days, why not take the more traditional path or do both.
4. Handouts
When talking hand-outs, think flyers, brochures, and pamphlets. Consider how effective a business card is in business marketing. A flyer is just that, a business card for your product.
Position your team around strategic places and have them dish out flyers or brochures. The gas station or the subway station are excellent areas for handouts.
Train your team not to be overly aggressive when handing flyers. You don't want your company to come off as rude.  Have a thorough training session before sending your team out.
Don't skip out on the brochures and flyers. Even with digital screens, nothing beats a pamphlet with relevant content. Handouts are especially great for discounts, offers, and deals.
If you want to make a strong and lasting impression, consider handing your customers these metal business cards.
5. Media Broadcasting
TV and radio ads have been around since the invention of these devices. In 2019, about 273 million Americans listened to the radio in a single week.  Add TV viewers to the lot, and you have a pretty large audience.
Even with the popularity of streaming services, most people are still loyal to TV and radio. 30 to 60-second ads will get your product around a huge audience instantly. Again with ads, the trick is to be creative and precise.
Your ads should be customer-centric as much as they are promotional. Try thinking of something funny.
Upload your ad on YouTube. If good enough, viewers will share the ad through social media and it may go viral.
Remember, broadcast advertising is not as cheap as other advertising techniques. However, it has massive returns on investment. Save on cash by starting with local stations before upgrading to the major stations.
6. Telemarketing
Yes, telemarketing is still widely used by many businesses worldwide. This traditional advertising technique still has its perks.
Engage directly with your customers through telemarketing. Cold call your customers and inform them of deals and offers on your products. Remember to be persuasive and professional in all your business calls.
Traditional Advertising Techniques Still Works
Advertising has evolved significantly from its initial techniques. While it's good to move with the time, it doesn't hurt to embrace some effective traditional advertising tactics.
Hopefully, you have a clear idea of tradition advertising methods that will work for you. Now, take a look at our other articles for other resourceful pieces on advancing your business.