Disclosure: This post may contain affiliate links, meaning we get a commission if you decide to make a purchase through our links, at no cost to you. Please read our disclosure for more info.
Last Updated on January 4, 2019 by Work In My Pajamas
January is a famously slow month for many businesses. Following the Christmas rush and the subsequent downturn in consumer spending, many companies find themselves losing out on trade at the start of a new year. But in within this slump lies opportunity: the opportunity to build your company's profile, develop the brand, increase visibility, and drive increased traffic to your company's website.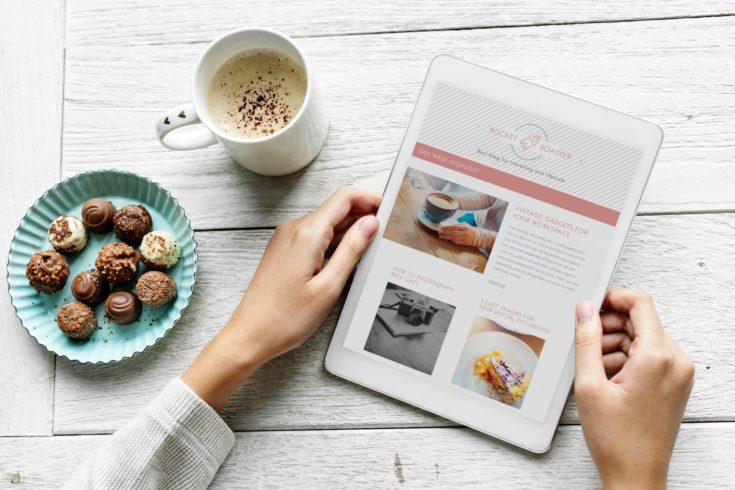 This article provides the pointers you'll need to achieve just that. By following the advice below, you'll achieve a higher hit count onto your site, which of course drives sales and profits for your business.
Online Advertising
Your first port of call to get more traffic onto your website is to conduct a marketing campaign that focuses on online advertising. It's cheap, simple to run, and your success rates will be measurable, which means that you'll be able to tinker with your formula to make your campaign as effective as possible.
You have two main choices when it comes to advertising your company online. First, you may choose to outsource to a specialist marketing company who'll be able to provide you with the statistics and data you require to make further business decisions about your marketing strategy. Outsourced help will be more likely to drive targeted advertising that's in turn more likely to provide a return on your investment.
Alternatively, you're able to go it alone by using the marketing techniques or deploying the marketing team that you possess in-house. While you may not be as successful as outsourced help, you'll still be able to use social media to market your company for free, perhaps creating visual content to increase consumers' recognition of your brand in the online space.
Boost Your SEO
The second way to increase traffic to your site is to boost its SEO capabilities. SEO is the acronym given to 'Search Engine Optimization' – a process that helps your website URL climb up Google's search results page. The higher you finish in these results, the more likely consumers are to click onto your website after writing a search query into Google.
You're again able to use outsourced help in this department – advisable, given that SEO tinkering is an expert and specialist discipline. Creatif Digital is an Austin SEO company with expert knowledge in helping websites garner more traffic. Agencies like themselves help companies attract those web users who're actively searching for a company just like theirs.
If you've not got the budget to use an agency with your SEO-boosting, you'll still have the option of deploying a few of the easier tricks of the trade in-house. Simply research and implement some simple SEO-boosting steps that'll help your web content cast invisible lines out into the internet with which to tell in more relevant traffic to your site.
Conclusions
All in all, your January efforts to draw in more traffic to your company site are twofold: use modern online marketing techniques, and boost your SEO strategy. With this two-pronged approach, you're guaranteed to see increased traffic to your site, which will help your company through the infamous January slump.