Disclosure: This post may contain affiliate links, meaning we get a commission if you decide to make a purchase through our links, at no cost to you. Please read our disclosure for more info.
Last Updated on December 28, 2020 by Work In My Pajamas
It is easy to see why so many people are now starting their own businesses that they can run from home. Being able to work from home brings great flexibility with a fantastic work-life balance, making it a great option for parents or those with other responsibilities.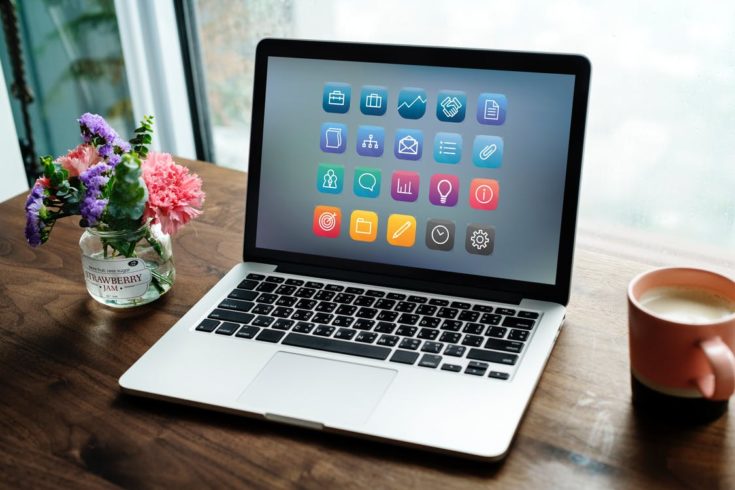 There are certainly many perks to starting any kind of home business, and there is no reason why it cannot be a success, but it can also be challenging to get noticed and stand out from the crowd. In order to find success with your home business there will be a few steps that you need to take:
Website
Every modern day business needs a great website, but especially a home business as this is how you create awareness about your company and persuade people to buy your products/use your services. These are the main areas of the website to consider:
Domain

: This should be as close to your company name as possible and easy to spell. Always check

domain name availability

using a site like GoDaddy to find a website address which will be easy to find and remember.

Design

: Unless you have previous experience it is worth using a web designer to create your business website. Doing so ensures that it will be easy to navigate, attractive and functional on all devices.

Function

: The website must also serve a function. If you have products, then the visitor should be able to buy these online. If you provide a service, then they should easily be able to book entirely online.
Marketing
Once you have a high-quality website, you will want to make people aware of your company which can be achieved through marketing. Digital marketing practices like SEO can be used to boost your visibility online and drive more traffic to your company website.
You should also use social media to engage with your target audience and increase brand awareness. You can do this with regular posts of high-quality, relevant and engaging content related to your industry.
Although it is important to raise awareness online, you may also find it helpful to use offline marketing to boost awareness about your home business, especially if you are providing a service in the local area.
Growth
When you run a home business, it is very easy to tread water. However, this is dangerous in any industry as you always need to be moving forward to stay ahead of the competition. It means that you should look for ways to grow your home business and also improve your own skills to take your company to the next level. You can easily do this through taking courses, reading, attending industry events and practice.
Running a home business brings many advantages, and in today's day and age, it is possible to operate a lucrative operation entirely from the comfort of your own home largely thanks to the rise of the internet. It can also be hard to succeed when you operate out of your own home, but the above advice should help any entrepreneur to find success and enjoy the perks of working from home.