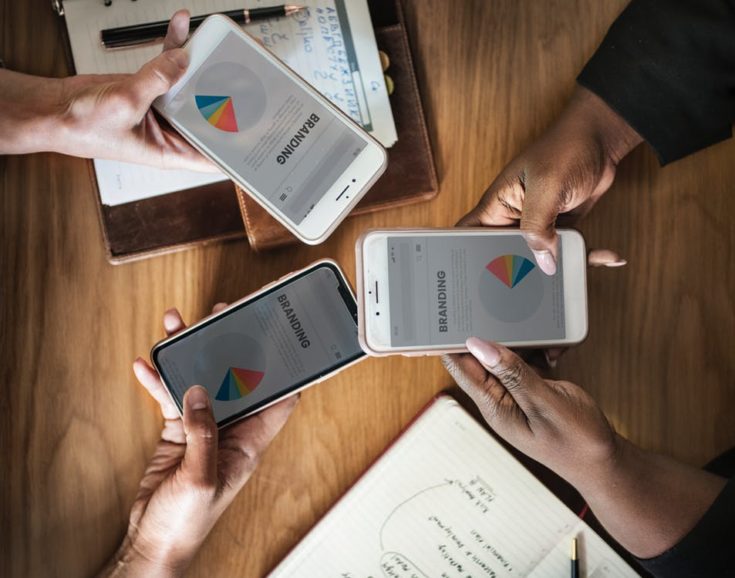 Running a company is hard, no matter how big it is, what it does and where its headquarters are. That's why you have to make this job easier, and one of the ways to do so is by building a strong brand around your company. It's going to make you different, help you stand out, allow you to grow and connect to a constantly rising number of clients, customers and users. Also, you'll be able to approach potential partners and investors who will be happy to work with your company if you have a strong brand identity behind it, which is why branding is more important than people usually think. If you're still unsure why that's the case and what you need to do in order to create a brand around your company, here are some of the things you should remember.
Great name
Everything starts with an amazing name – it has to be vibrant, potent, intriguing, interesting and unforgettable. Think of the name of your company as your own name and ask yourself how many times in life you wished you had a different name, one that describes your personality and emphasizes how awesome you are. Well, you have that freedom when choosing a name for your company, so do it carefully.
Great logo
Once you've picked a name that defines what you do, what you're trying to achieve and the message you're conveying to your clients, it's time to give your company a visual identity. Lots of people don't understand this, but having an outstanding logo is essential if you want to be recognized and remembered. It's going to define your identity, attract people to your brand, make you unique, encourage brand loyalty and, above all, represent you wherever you go! So, give your company a name and a face, and you're one step closer to creating a brand.
Professional image
Again, no matter how big your company is, it needs to strive towards success and be as professional as possible. A professional image is the first thing everyone notices, from clients and customers to business partners and potential investors, so you should never forget this. Insisting on such an image and developing it goes a long way, and once you establish it, your company is going to be respected and valued more than ever before.
Professional office space
One of the key components of a professional image is a professional office space that's designed in accordance with your company's mission and message. While you may think you know how to do this, it's better to leave this job to the professionals, which is why lots of people in Hong Kong and other places decide to contact the professionals from Studio X who can do a lot for you by incorporating the segments of your brand into your company's headquarters, and that's going to make an impression on all your visitors and future associates.
Big corporations
People who know nothing about business and branding feel that big international corporations – Nike, Coca-Cola, McDonald's, Facebook, Google, etc. – have no problems distinguishing themselves on the market and basically don't need to do anything. While that may be the case today, keep in mind that most of these companies started small and had to work really hard to make a name for themselves. And one of the ways to do so was by building a brand.
Small startups
If you're running a startup, on the other hand, you need to show the people why you're better than your competition and why they can trust you. That's why you need to build a strong brand around your company as fast as you can and use the momentum you've created by starting a new company. In other words, you have to define your message and your own unique value because people still don't know who you are and what you do, but identifying with your brand will help them remember you.
Building a brand takes a lot of time, money and patience, but it has to be done if you want to connect to your customers and attract even more of them – this will define your company and help you grow bigger in the future.