Disclosure: This post may contain affiliate links, meaning we get a commission if you decide to make a purchase through our links, at no cost to you. Please read our disclosure for more info.
Last Updated on May 27, 2017 by Work In My Pajamas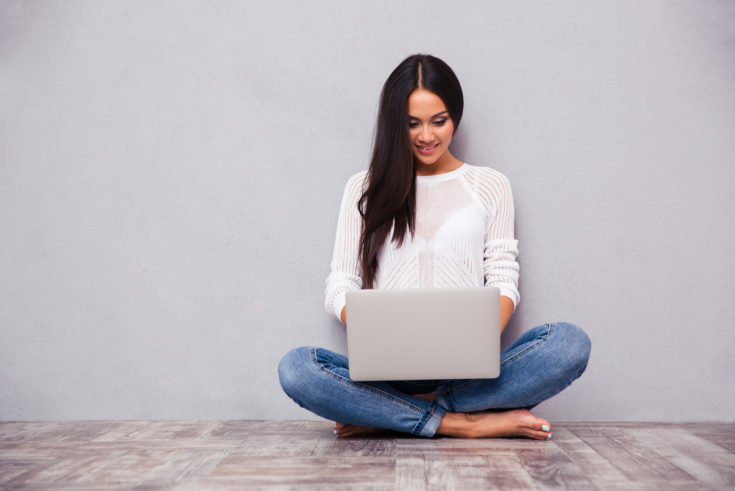 The growth of the internet has led to an explosion in the number of people writing online about every subject you can possibly imagine. Perhaps you are one of them. However, have you considered turning what could be just a hobby into something that makes money? Sure there are millions of online blogs – WordPress alone powers about 60 million, yet many bloggers are still not monetizing their sites. If you are an established blogger and you have yet to do this, a good starting point is via affiliate marketing: that is directing internet users to a product or service and receiving commission on the action or sale when it happens.
Here are four simple steps towards monetizing your blog with affiliate marketing.
Step one: Choose Affiliate Programs that are Relevant
Pay per lead affiliate ads generate pay per action, meaning internet users will have to click on the ad first and then they either register or sign up for something or perhaps make a purchase. It either of those actions occur, you will be paid for that action. It is important note relevance here – the ad should relate closely to your content as this increases the likelihood visitors will click on it and follow through with the desired action.
With that clear, the next thing to consider is the type of affiliate program that is going to provide the most relevant ads for you to use on your blog. If your blog focuses on a specific topic or theme, you should look to join affiliates that are particularly associated with the content you create. For example, if your site is travel focused, it would be advisable to apply to be an affiliate with someone that offers holiday deals.
Many bloggers start out with Amazon Associates and because Amazon deals in millions of various types of products it is likely there will something compatible with most bloggers. The commission Amazon pays is 4 to 15%, depending on product type and volume.
There are alternative targeted affiliate programs, and among the most popular are clearinghouse affiliate sites like LinkShare or ShareASale. These three give you access to thousands of different affiliate programs, however, you need to apply separately to each one.
While it is wise to choose programs that are related to the content you create, you should not feel restricted to sticking too closely to your niche. Think outside the square and consider what other types of products or services your audience might have an interest in.
Step two: Think About Using an Affiliate Aggregator Service
If your blog covers topics that are more diverse, you might want to consider using a program such as VigLink, which gives you automatic access to 30,000-plus affiliate programs and will monetize links on your blog for you.
For example, if you write a blog post about a new iPad you found at a particular site, instead of signing up directly with the site's affiliate program, you can work via VigLink, which automatically attaches the affiliate code to your link and will pay you any commission earned. Sure, VigLink usually keeps 25% for providing this service but sometimes will negotiate higher commissions.
As well as monetizing existing links automatically, VigLink also has the option of inserting new links where there were none before. Here's an example, if you mention a brand, product or store, you do not have to link to it yourself: VigLink takes care of that for you with its own link insertion technology, this optimizes both the user experience and revenue.
Step three: Create Content that Sells
Many bloggers review products specifically with affiliate marketing in mind.
One of the great things about a blog is that it is easy to accumulate many loyal fans for a niche topic. This provides a platform for you to make recommendations and provide affiliate links to your recommendations. However simply linking to products for no purpose will result in visitors exiting quickly.
Affiliate ads should be seen as additional resources to complement your content. Don't simply put up a list of your favorite products, hoping visitors will click on affiliate links and purchase them just because you mentioned them. Instead, take the time review them in detail, and then use affiliate ads to direct them if they decide to act.
Step four: Appropriately Integrate Affiliate Links
If you decide to add affiliate links to your blog, ensure you don't throw user experience and monetization off balance.
The best way to do this is to keep most of your content free of ads.
You should think of five to 10 good pages you can use for the promotion of affiliate offers that are related to your niche. Then you should link to those money pages from footer, sidebar, or anywhere else that is going to give them visibility from other pages on your site. Try to keep the rest of your blog ad-free.
Remember your goal is not the monetizing of every page, but to make every page a potential gateway to monetization.